Official tests from Driver & Vehicle Standards Agency (DVSA)
Good News – You can take a FREE mock driving theory test online.
Think you can pass with flying colours? Or do you need a little practice? There's only one way to find out. 
Driving lessons are taking place all across Northern Ireland and some of you may be ready to book your practical today. But, if you're learning to drive OR you're an experienced driver and want to test your knowledge, you can take a free mock driving theory test online via the DVSA.
Practice theory tests are available for learner car drivers, motorcyclists, lorry drivers and bus/coach drivers. But I'm sure most of you reading this will just want to focus on passing your car theory test for now.
The car theory test has 50 multiple-choice questions, the same number you'd need to answer in the real test. Note that the test has 50 questions, and you need to get 43 right to pass. You have 57 minutes to do it.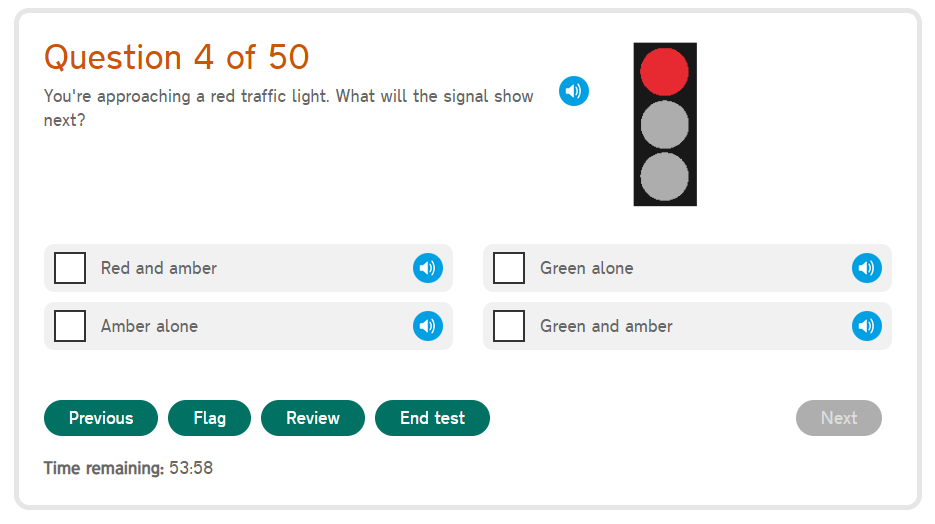 Take the practice test as many times as you like!
For more learning, you can also take the free practice hazard perception test where you can watch up to three videos (the real test has 14) with the aim of spotting developing hazards and improving your reaction time.
You can also download the highway code for free here.
Want more advice?
See our guides on car insurance, most diffident road signs and most difficult theory test questions.